February 6th, 2021 at 01:03 am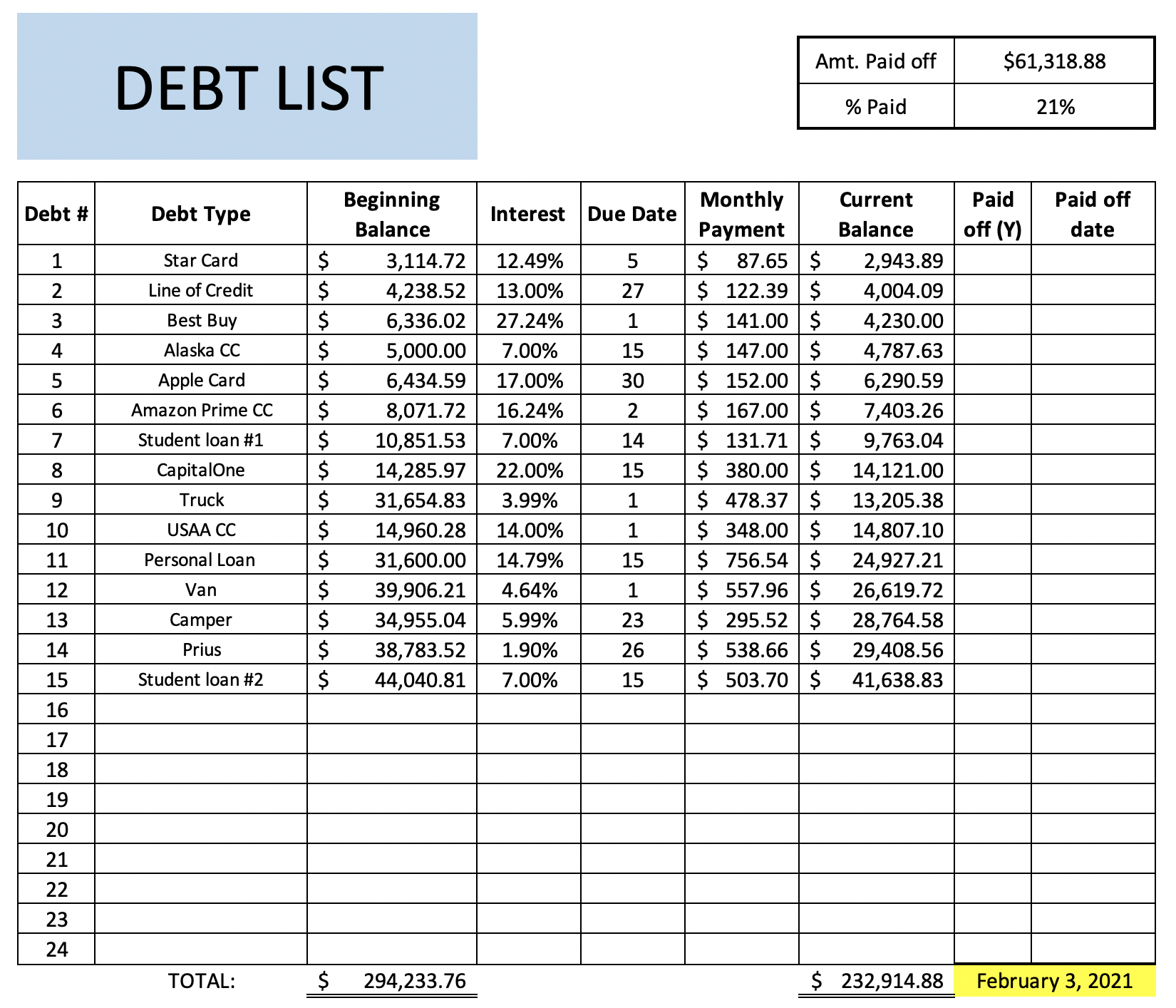 Hello everyone! I thought I'd join this community to connect with like-minded people, build genuine connection, and hopefully get motivation to keep going on this debt free journey.
A bit about myself, I'm a thirty-something-year-old woman living in Alaska with her husband who's in the ARMY and 3 children (16yo girl, 13yo girl, and 4yo boy). I'm a Dave Ramsey enthusiast although I do disagree with some of his teachings (for example, saving $1,000 for emergency fund). My hobbies include photography, working on my planner, and making excel budgeting sheets.
Anyway, I was curious. Is there anyone here other than me that has a six figure debt amount? If so, how do you plan on tackling the debt?